Blogs
Angular JS vs. Backbone vs. Ember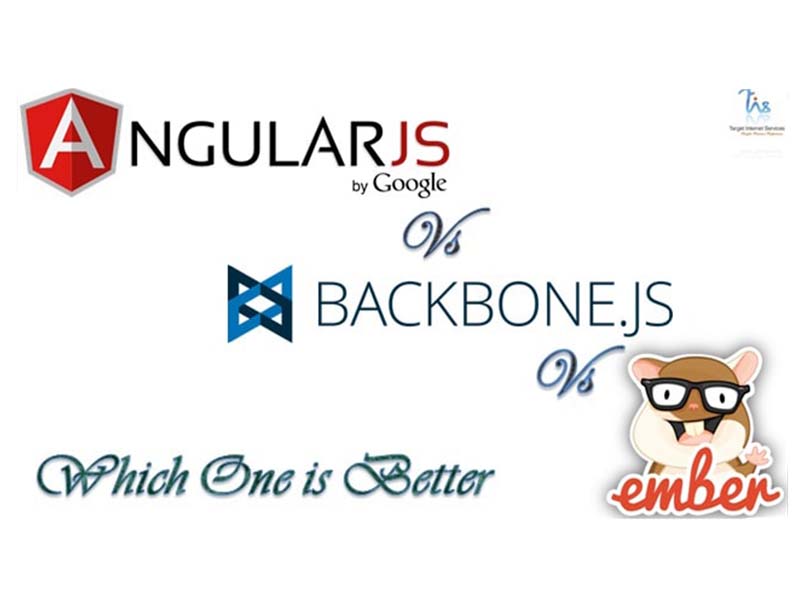 In this article, we intend to compare three popular MVC frameworks for the web: AngularJS vs. Backbone vs. Ember. Selecting the best framework for your work can have a massive effect on your skill to deliver on time, and your ability to keep your code in the future. Maybe you want a solid, stable and tested framework to make upon, but don't want to be restricted by your choice. The web is changing fast – new technologies come up, and old methodologies easily become unimportant. Under this light, we are going to move through an in-depth assessment of the three frameworks.
Meet The Frameworks
All the frameworks we are going to meet today have a lot in common: they are open-sourced, released under the permissive MIT license, and try to solve the problem of creating Single Page Web Applications using the MV* design pattern. They all have the concept of views, events, data models and routing. We are going to start with some quick background and history, and then dive in to compare the three frameworks.
AngularJS was created in 2009 as a part of a bigger commercial product, called GetAngular. Soon after, Misko Hevery, one of the engineers who created GetAngular, was able to reproduce a web-based application that was made up of 17 thousand lines of code and took 6 months to build up in just 3 weeks using just GetAngular. Lowering the size of the application to just about 1,000 lines of code convinced Google to begin supporting the project, making it into the open-source AngularJS we all know today. Amidst Angular's exclusive and revolutionary features are two-way data bindings, easy-to-test code, dependency injection, and extending the HTML dialect with the use of directives.
Backbone.js is a lightweight MVC framework created in 2010, it rapidly became popular as a lean replacement for heavy, full-featured MVC frameworks such as ExtJS. This led to many services implementing it, including Pinterest, Flixster, AirBNB and others.
Ember's roots go way back to 2007. Starting its life as the SproutCore MVC framework, initially created by SproutIt and later by Apple, it was forked in 2011 by Yehuda Katz, a core contributor to the well-known jQuery and Ruby on Rails projects. Notable Ember users incorporate Yahoo!, Groupon, and ZenDesk.
Mobile Web apps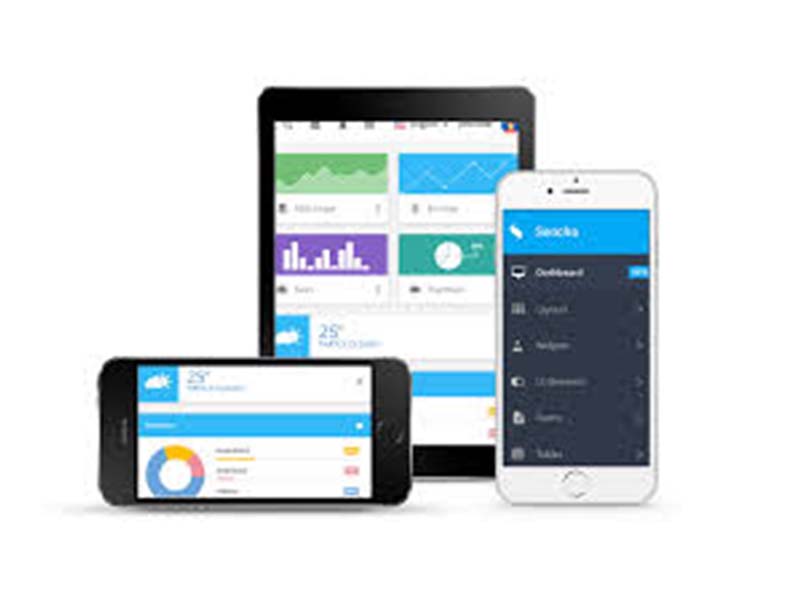 Native Apps
Native apps reside on the device and are used via icons on the device's home screen. Native apps are set up via an app store (such as Google Play or Apple's App Store). They are made just for one platform, and can make use of all the device functions – they can make use of the accelerometer, camera, GPS, compass and so on. They can also include gestures(either standard operating-system gestures or new, app-defined gestures). And native apps can work with device's notification system and can operate offline.
Mobile Web Apps
Web apps are not real applications; they are actually websites that, in many different ways, appear and feel like native apps, but are not applied as such. They are operated by a web browser and usually written in HTML5. Users first get them as they would gain access to any web page: they surf to a special URL and then have the choice of "installing" them on their home screen by setting up a bookmark to that page.
Web apps became really famous when HTML5 came around and folks noticed that they can get native-like features in the browser. Today, as increasing numbers of sites use HTML5, the difference between regular apps and web apps has become blurry.
In 2011 Financial Times withdrew its native application from Apple's App Store to avoid subscription fees and keep closer relationship with their subscribers. In its place, it showed up with an iPhone web app.
Its web app is, in several ways, difficult to differentiate from a native app. For example, there are no noticeable browser buttons or bars, whilst it runs in Safari. And, thanks to browser caching, it's even easy to explore the newspaper offline.
These are all functions that are readily available in HTML5. There are, however, native features that stay unavailable in the browser. Of course, one can debate that many apps (native or otherwise) do not take benefit of those additional features anyhow. But if you actually need those native functions, you'll have to make a native app or, at least, a hybrid app.
Hybrid apps
Hybrid apps are part native and web apps. Just like native apps, they reside in an app store and can benefit from many device functionalities available. Like web apps, they depend on HTML being rendered in a browser, with the caveat that the browser is inlayed within the app.
Usually, firms create hybrid apps as wrappers for an already present web page; by doing so, they expect to get a exposure in the app store, without having to spend substantial effort for creating a different app. These apps are also well-known because they let cross-platform development and thus tremendously reduce development costs: that is, the same HTML code parts can be used again on several mobile OS. Tools like Sencha Touch and PhoneGap let people to design and develop across platforms, using the strength of HTML.
Material Design vs Flat Design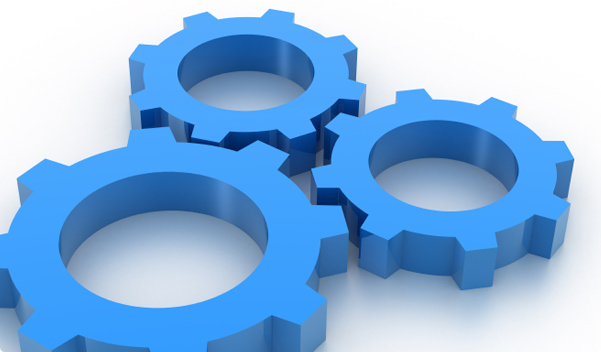 A year ago, Google released its brand new style language, Material Design. It makes use of shadow effects and the ideas of motion and depth to create designs that seem more realistic to the visitor.
The purpose of Material Design is to make clean, modernistic design that concentrate on UX. While Google's design aesthetic has detractors, it's been largely lauded as a game-changer.
With its minimalistic appearance, Material Design has a lot in familiar with another developing trend – flat design. Material Design, nevertheless, incorporates shadow and depth, which enables for further depth than flat design.
Before now, we've seen the most of Material Design ventures available to app design. Google however publicised Material Design Lite in July, which is more appropriate for websites. However, Material Design was meant to give great UI and UX across all devices. Lite works by using vanilla CSS, HTML and JavaScript and is meant to keep it simplistic to add the feel and look of Material Design to websites.
Material Design Lite doesn't depend on any specific framework, so designers can use a wide array of front-end resources to make their sites. It's also compact in terms of the code.
Responsive Design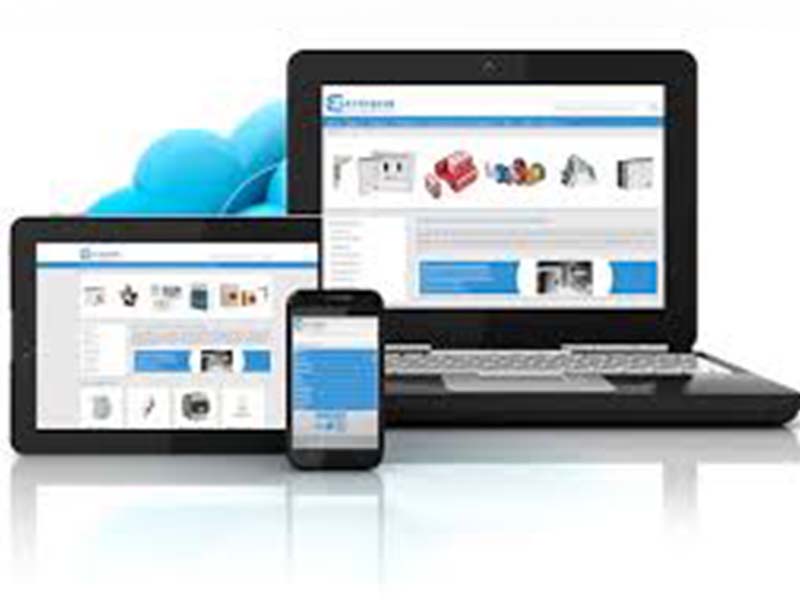 Responsive web design has grown to be extremely famous in the past few years thanks to the increase of mobile internet usage.
It's safe to assume responsive design isn't going anywhere soon, as it signifies a fairly basic and inexpensive way for businesses to create a fully-functional mobile-friendly website. But responsive web design does have some problems if not completed properly, the most significant being performance.
To make sure that a responsive works at the high of its capability, according to Guy's Pod, designers must:
stay away from using CSS & JavaScript image loading using the display:none tag. This still downloads the picture to the device and brings unwanted load to a webpage.
Use responsive images which are specified using a percentage.
Use conditional loading for JavaScript as a lot of of the JavaScript components applied on a desktop site will not be applied to smaller devices. Pay special focus on third-party scripts such as those used for social sharing as these usually effect negatively and decrease performance.
Use RESS – Responsive and Server Side
Apply performance testing into the process so that you can efficiently measure & optimize every single website.
Performance is vital not only to UX, but also to Search Engine giant Google in the wake of the Mobile Friendly update which released a year before. Responsive web design is also extremely suitable for minimalism, thanks to the need to maintain webpage size down.